Try this super simple & delicious recipe to go with your afternoon coffee! It is gluten free, dairy free, and refined sugar free. No additives, no preservatives, no nasties!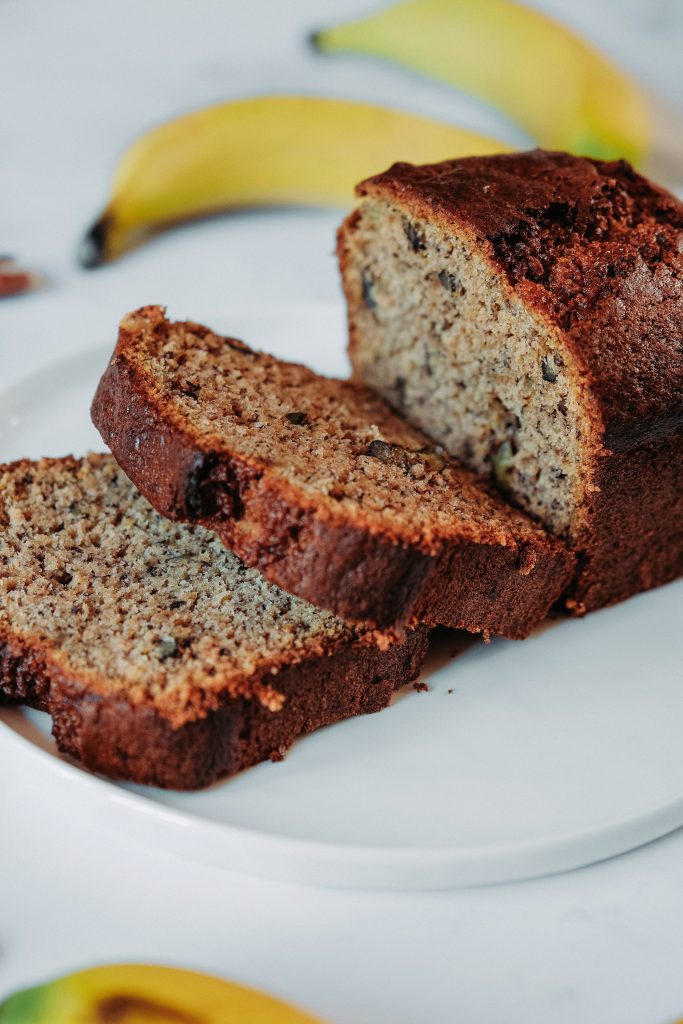 INGREDIENTS
This banana bread recipe uses staple ingredients that you will have in your kitchen, it is packed with nutrients, it is SO moist and definitely delicious.
1/3 Cup melted coconut oil
1/2 Cup honey or maple syrup
2 Flax eggs (mix 2 Tbsp ground flaxseed + 6 Tbsp water)
1 Cup mashed ripe bananas
1/4 Cup Almond Milk (or any plant based milk)
1 Tsp Baking Soda
1 Tsp Vanilla
1/2 Tsp Salt
1/2 Tsp Cinnamon
1 3/4 Cup Oat Flour
1/3 Cup chopped walnuts
1/2 Cup Dairy free chocolate chips
DIRECTIONS
Preheat oven to 160 degrees Celcius.
In a bowl beat the oil and honey with an electric mixer.
Mix in the flax eggs.
Then add in the bananas and milk. Mix well.
Add in the baking soda, salt, vanilla, cinnamon. Whisk together.
Use a wooden spoon or spatula to stir in the flour.
Add in the walnuts and chocolate chips.
Pour the batter into a loaf pan (lined with baking paper).
Bake in the oven for 40-50 minutes,or until a toothpick inserted into the centre comes out clean.
Enjoy!